Research & Analysis
BDSwiss Research Portal provides 24/5 market coverage and leading financial commentary through
daily and weekly previews, technical setups, video briefs and special reports.
Daily Videos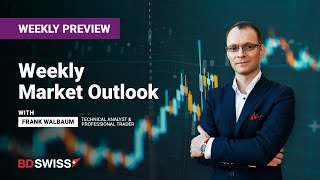 Busy central bank week to offer high volatility | BDSwiss Weekly Market Outlook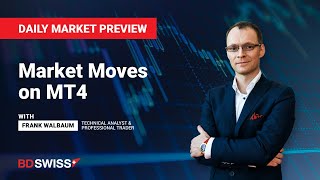 Positive risk sentiment might remain | BDSwiss Market Moves on MT4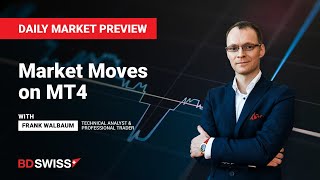 Risk-off Momentum is Brewing | BDSwiss Market Moves on MT4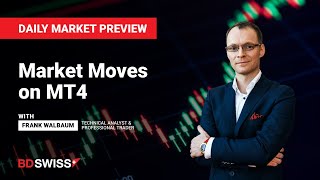 Risk-on Sentiment Remains Positive | BDSwiss Market Moves on MT4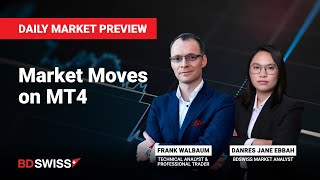 USD & BTC Hold on to Gains, Gold Reverses & Dovish RBA Hits AUD Market | BDSwiss Market Moves on MT4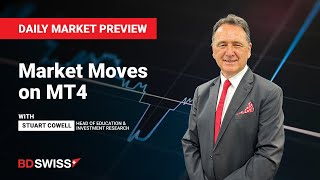 USD Bounces From Lows But Gold & Bitcoin Grab the Headlines | BDSwiss Weekly Market Outlook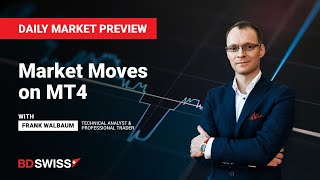 Risk Off Sentiment Potentially Taking Over | BDSwiss Market Moves on MT4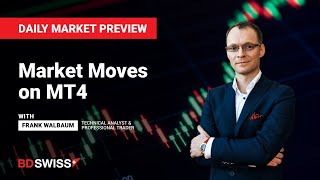 Weaker Dollar – Positive Risk Sentiment | BDSwiss Market Moves on MT4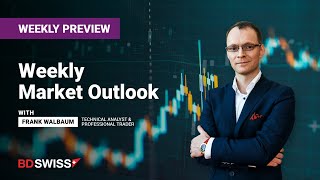 Dollar Remains Weak | BDSwiss Weekly Market Outlook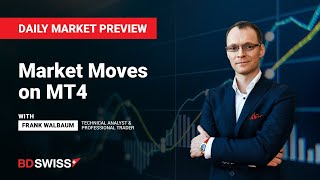 Post-Thanksgiving Market Resumption and Global Concerns | BDSwiss Market Moves on MT4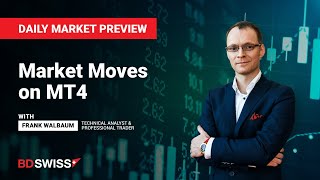 Positive Risk Sentiment Resuming | BDSwiss Market Moves on MT4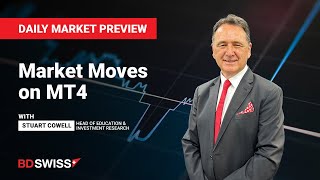 Is Positive Risk Sentiment Fading? | BDSwiss Market Moves on MT4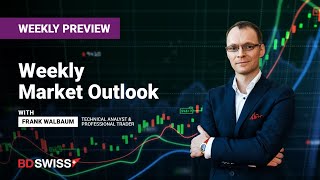 Weaker Dollar, Metals Sideways | BDSwiss Weekly Market Outlook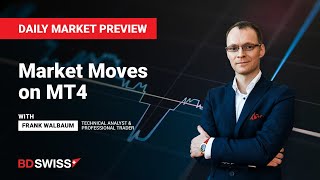 Dollar Rebounds and Silver Surges | BDSwiss Market Moves on MT4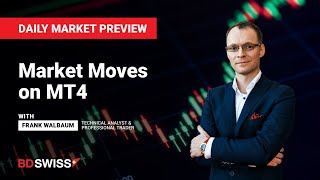 Lower inflation increasing positive sentiment | BDSwiss Market Moves on MT4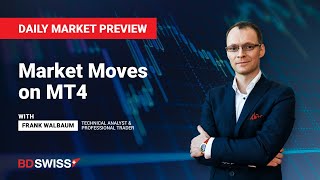 Dollar Weakness Persists Amid Positive Risk Sentiment | BDSwiss Market Moves on MT4
Meet Our Research & Analysis Team
Our team of renowned market analysts and professional traders work round the clock to provide up-to-the-minute market news coverage and actionable financial commentary in multiple languages. Recognised by the global industry community, BDSwiss' Research Team has been featured by world-leading publications and is seen as a reliable, one-stop information source for all types of insightful market analysis including daily and weekly briefs, quarterly outlooks, expert projections, technical setups and detailed reports.
Stuart Cowell
Head of Education & Investment Research at BDSwiss
With over 30 years of experience working for a host of globally recognised organisations in the City of London, Stuart Cowell thoroughly understands how the news, charts and sentiment work together to provide trading opportunities and risks across all asset classes and time frames. Stuart has been trading and investing in the global markets since 1997 and he has experienced many different market conditions. He has a particular passion for keeping things simple, doing what is probable and believes that self-awareness and effective risk and money management are the keys to consistency in trading.
Frank Walbaum
Market Analyst at BDSwiss, Technical Analyst & Professional Trader
Frank Walbaum is an experienced trader, portfolio manager and senior technical analyst. Frank has single-handedly managed a €450 million Forex fund and is now a full-time currency trader and manages his own FX portfolio. Frank dissects charts and sentiment to provide actionable trading opportunities across different asset classes. Specialising in technical market analysis and research with a focus on the Asian markets, his areas of expertise include forex, precious metals, commodities and global stocks. Frank delivers daily morning briefs and real-time analysis during key market events via his daily webinars in English and German, exclusively for BDSwiss clients.
Marios Kyriakou
Trading Training Specialist at BDSwiss
Trading Instructor, Technical Analyst, MQL Programmer and experienced Portfolio Manager Marios C.Kyriakou has worked in the financial services industry for over 10 years. He is certified and registered as a Vocational Trainer (HRDA) and a certified person in the Public Register of the Cyprus Securities and Exchange Commission (CySEC). Marios is dedicated to understanding the intricacies of the markets, refining his strategies, and educating those interested in delving deeper into the world of trading and investing online. He has worked for key players and major brokers in the industry and was able to accumulate extensive knowledge and experience with Online Trading Industry technologies that are communicating through webinars and keynote speaking.
Mazen Salhab
Chief Market Strategist at BDSwiss
Salhab's work experience in the finance industry has been gathered from holding positions such as Fund Manager, Investment Advisor and Sales Trader for over a decade and a half. Throughout the years, he has been focusing on global market advisory, investment management, macro trends, Forex and Crypto markets, family offices, private markets, PE advisory and alternative investments.
Salhab is a supporter and believer in disruptive innovation trend, digital transformation terminology, sustainability & renewable energies. He has also been a frequent contributor to numerous financial publications and broadcast outlets including CNBC Arabia's SKY News, Sharq-Bloomberg & Dubai TV.
Danres Jane Ebbah
BDSwiss Market Analyst - Philippines
Danres Jane is a Certified Financial Markets Professional who trained at Bloomberg Singapore and now has over 7 years of experience in the industry. She is skilled in developing and implementing highly effective quantitative investment strategies including systematic trading and discretionary trading. As a finance graduate who majored in Economics and travelled to many countries, Danres is dedicated to helping young people and overseas Filipino workers to get exposed to and involved in the financial markets. She is also deeply committed to the belief that thorough research is the key to success. She now works as a Market Analyst for BDSwiss.